The Taxman Killeth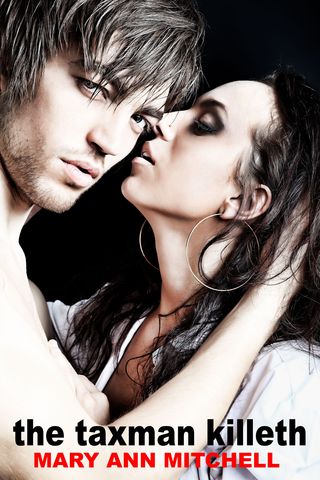 Amy finds herself in the doldrums because it is tax season and the firm's accountant, Mr. Pickle Pickens, is due. He'll spend a few weeks making demands and making her work-life hell. What a surprise when a hunk by the name of Todd shows up at the firm instead. A delightful, delicious surprise. Instead of stale sandwhiches for lunch with Pickles Amy finds herself at dinner with Todd at a French restaurant. Suddenly she is awhirl going through her wardrobe for just the right outfit to wear to work.

However, a damper cools off her enthusiasm the next day when she finds Todd's photo in the newspaper. He is wanted for murder. Of course he doesn't return to the job, but he does need assistance. Amy, fresh from a bath and dressed in a robe, finds him standing outside her bathroom door. What can she do? He is handsome, vulnerable, and built.

In their quest to prove his innocence Amy encounters down-at-the-heels suspects and meets his sister's brutal husband. Still Amy is not about to let Todd get away from her.